When we hear "job hunt," we don't often think of gratitude, but if you pause and reflect, you can find reasons to be thankful.
Usually, we grimace and gear up for pain.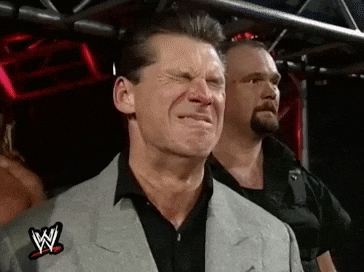 But how can we flip the frame?
How can we feel excited, empowered, and thankful?
This doesn't mean ignore any unwanted feelings like anxiousness or disappointment. Maybe you are out of work right now, and so you feel anxious about your cash flow. Or you pitched a company, interviewed well, but ultimately you came in "second place". That makes sense if you feel disappointed.
But you can also choose how you feel. As TK Coleman wrote in a blog on thankfulness for difficult people, "no matter how bad a situation is, there's always something worth appreciating."
And as Ryan Holiday wrote:
Just because your mind tells you that something is awful or evil or unplanned or otherwise negative doesn't mean you have to agree. Just because other people say that something is hopeless or crazy or broken to pieces doesn't mean it is. We decide what story to tell ourselves.

Ryan Holiday,  The Obstacle Is the Way: The Timeless Art of Turning Adversity to Advantage
You have the power to choose your attitude and find reasons to be thankful.
So this Thanksgiving week, how could you take an attitude of gratitude? 😃
Here are three reasons to be thankful on your job hunt:
Reasons to be thankful – the world wide web exists
The web is only a generation old, but we forget it's even there! Our phones and computers are always at the ready, so it's the water in which we swim.
But take a moment to pause. Realize that the web gives you fast and free information to show you new perspective, new skills, new knowledge, new habits, new mindsets.
And for your job search, you have access to an entire world of professionals via LinkedIn or Twitter. You have access to sites like Hunter.io to find email addresses of almost any hiring manager. With tools like Crash, you can cut through the application noise and get your face in front of decision makers.
Wow, what luxury!
You can't force gratitude. But if you allow yourself to truly contemplate the magnificence of the internet, you can generate a renewed perspective on your current reality.
Creativity is within you
This one we also take for granted, but it's even deeper. I'm talking about appreciating the very gift of being human: the ability to create.
What a joy!
By engaging our minds, humans can write stories, build buildings, design golf courses, compose symphonies, plan unforgettable vacations, and create Instagram galleries that thousands of people watch.
In the job world, we can learn out loud, document our work, and showcase our skills portfolio, and market ourselves to companies.
The creative process is a wonderful mechanism for us humans, here on planet Earth.
Let us revel in it. Let us actualize it!
People want to help you
Speaking of how great humans are….we can cultivate thankfulness for all the people who want to support us on our job hunts:

👉 An employee at a company you are pitching, who offers 15 minutes of her time to you.

👉 The people who created the hundreds of courses (like the Crash Course!) with job hunting advice. The people who created videos with tutorials on tech tools like LinkedIn Sales Navigator, Notion, or Zendesk.

👉 The myriad of Slack communities like Remotive.io with professionals at the ready to offer support.
Find reasons to be thankful
When we see the world through a lens of abundance, we begin to see the wealth of possibilities for our future.
Choose your lens. Then leverage what's around you.
There's a whole lot to appreciate.