Crash is not too good to be true. It's the real deal.
But it's okay if you don't believe it.
It makes sense to not trust a new brand (us) right away, especially a new brand that's pioneering the way people hunt for jobs.
You might ask:
"Are they just trying to make a buck?"
"Is this a shiny object?"
"What's the catch?"
"Yeah, but resumes are still required."
"Maybe SOME people can do that."
This is your skeptical brain looking out for you. This part of you wants to make sure you think for yourself, you don't regret a purchase, you don't waste time, and that you're successful finding a job.
These are great things! You don't want to trust us without good reason (nor do we want that).
So let me make the case for why Crash is NOT too good to be true.
Crash will get you hired faster
Crash isn't some gimmick. Why? Because it takes extra labor to build projects and send pitches. You can't be passive.
But like anything else, you get what you put into Crash. If you create insane value for a company, how could they not want to interview you?
Plus, that extra labor is fun. 😉
When you have more FUN, you get more DONE.

Crash is fun!

The more you pitch, the more you'll want to pitch. 😏

— Crash (the end of resumes) (@CareerCrash) October 4, 2020
With your pitch published, you have a specific URL to send to a human at that company, you'll cut through the noise. Companies love it.
I love being able to watch that video – it makes me feel like I KNOW you. Resumes are so flat and boring… it's hard to get to actually know someone from just a resume, but that video is great! Our team loved it.

Anonymous hiring manager
Crash is for anyone
Let's break down the earlier objection: "Maybe SOME people can do that."
You hear stories of success:
Amanda Jones, who won interviews and a job after running her job hunt as a marketing campaign, to become a marketer!
Or Nick, who got a sales job with no experience:
But somehow, you think these people are superhuman. And somehow, YOU are "just ordinary" and need to stick to boring resume sending….?
Why not believe in yourself? You have so much possibility within you! 😀
"Ordinary life does not interest me."

― Anaïs Nin
Yes, it takes the extra effort to stand out on the job hunt.
But why not you?
Who's to say you're not good enough?
Who's to say you can't unleash your creative potential?
Why not bust through your shell, and become exceptional?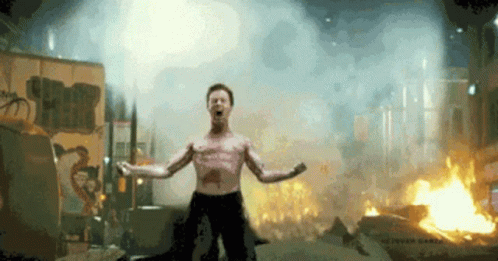 Crash isn't too good to be true.
It's simply up to you to make it happen.
Related: How to Job Hunt – 5 Steps to Lay a Foundation that Gets Results